Pieter Calandlaan te Amsterdam
"De Republiek"
Locatie
Pieter Calandlaan in Amsterdam

Program
83 apartments and hospitality

Status
In development

GFA
69 Comfort apartments 83 m214 Royal apartments 110-140 m2Food and beverage 130 m2

Advisors
Studio Diana van den Boomen B.V.DRS MakelaarsRes & Smit B.V.Rotsvast Verhuur en VastgoedbeheerBuilding Design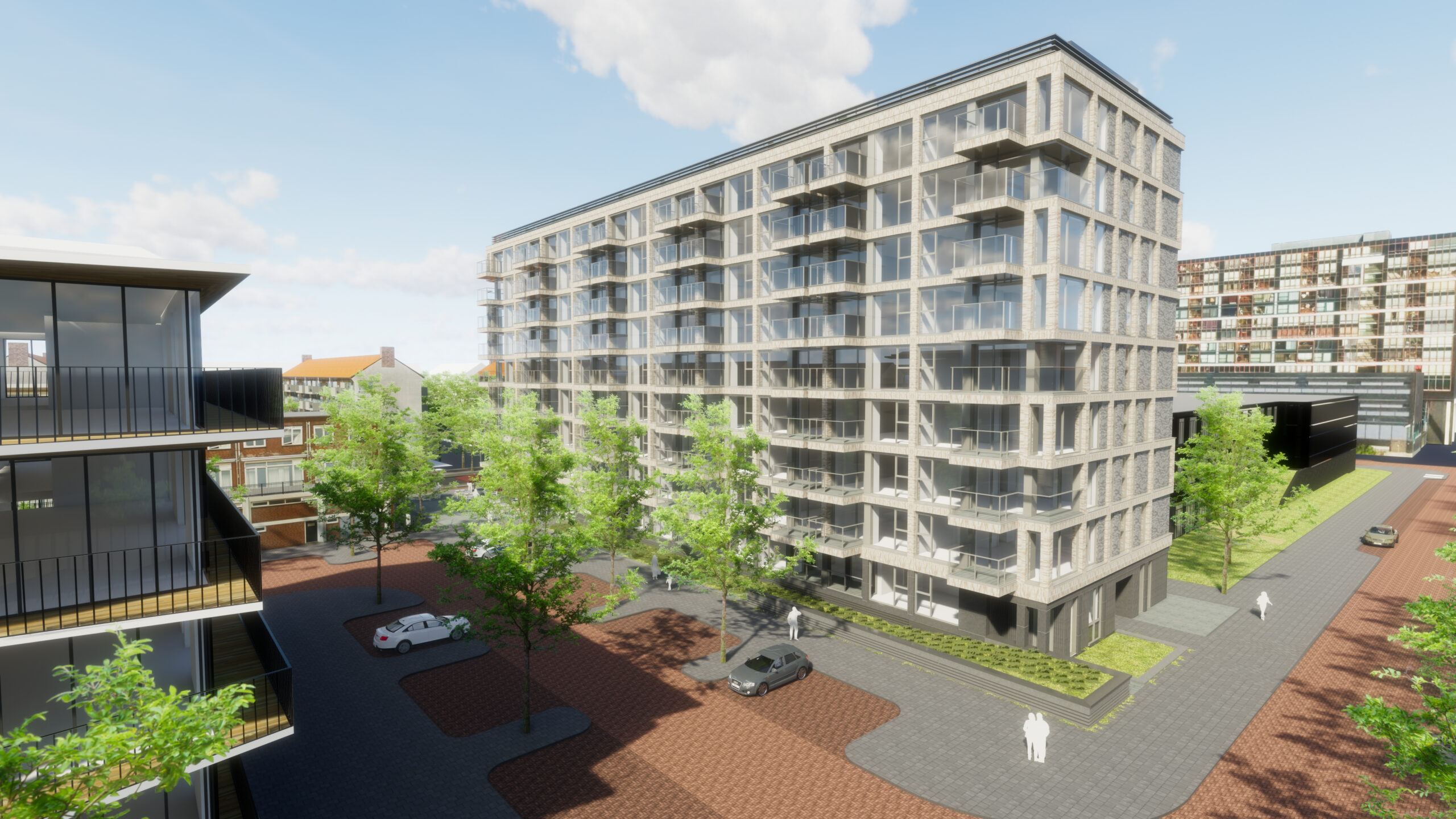 A former office building built in 1961 has made way for the planned development of a high-quality residential tower. This 'leap over the ring' to the west of the Ring-Spoorzone and the expansion of the building volume will give a quality boost to this emerging neighborhood.
Nobillon Vastgoed collaborated with the Municipality of Amsterdam in an intensive design process, to arrive at a modern interpretation. An energetic approach has resulted in the development of an inviting and complete living concept.
The plan provides for the demolition of the existing building and the realisation of a new residential tower with 83 private sector homes, approximately 130 m2 food services, a parking basement for 33 cars and 336 indoor bicycle parking spaces.
The opportunity is created to establish lively contact between the building and the public space on both the east and west sides. The restaurants at the top and west side of the building contribute to this. The entrance is on the Pieter Calandlaan side and the restaurants are located on the west side and include a large terrace.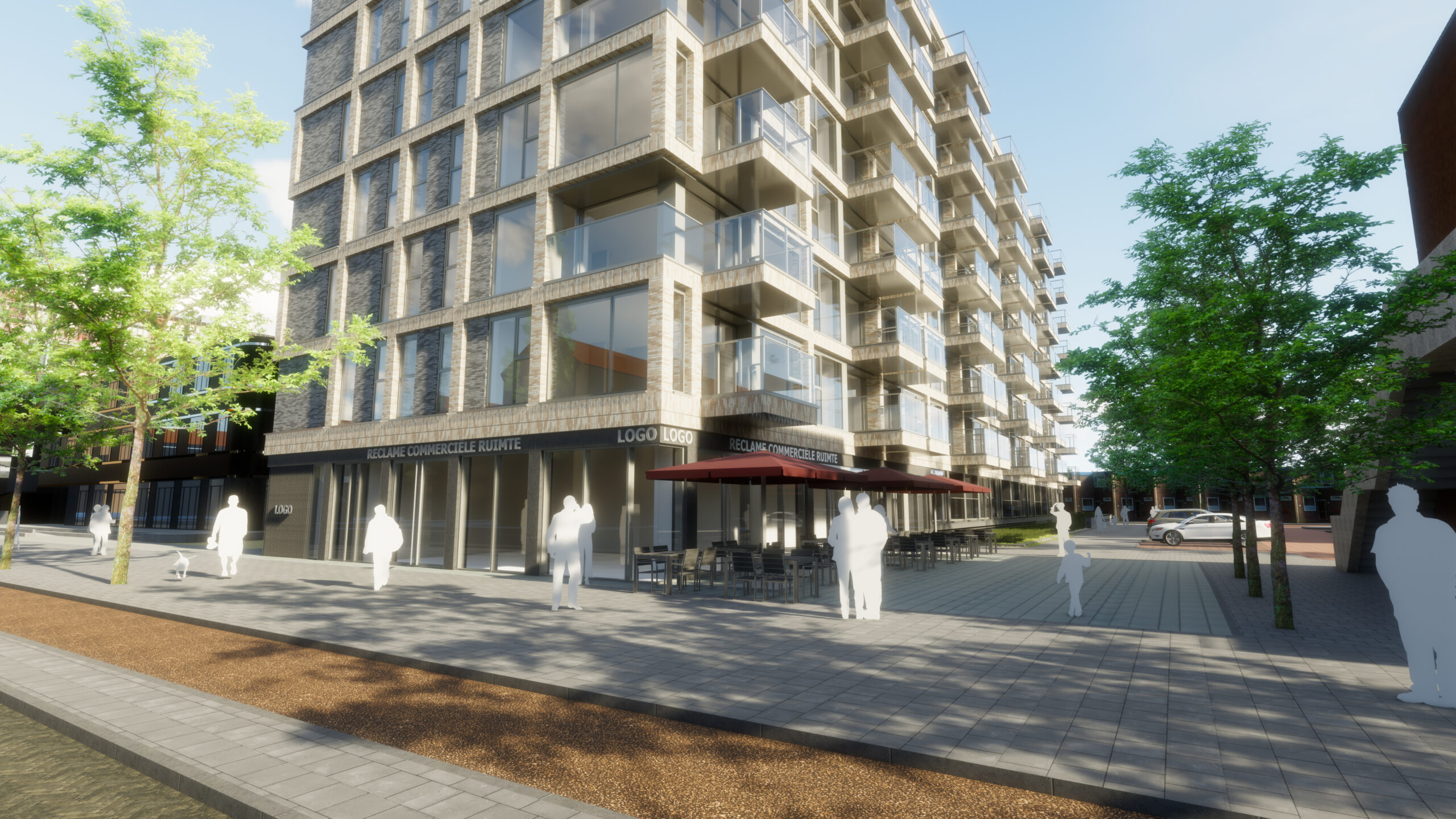 'Transformation office building to high quality apartment complex.''