Middenweg in Amsterdam
"Bio theater"
Type
12 apartments 6 studios and hospitality

Locatie
Middenweg in Amsterdam

Status
In development

BVO
600 m2 apartments, 250 m2 studios and 350 m2 hospitality

Adviseurs
Heule MakelaardijBNLA ArchitectenCIIIDStrackeeBureau FraaiWJ ProjectsHumble Advice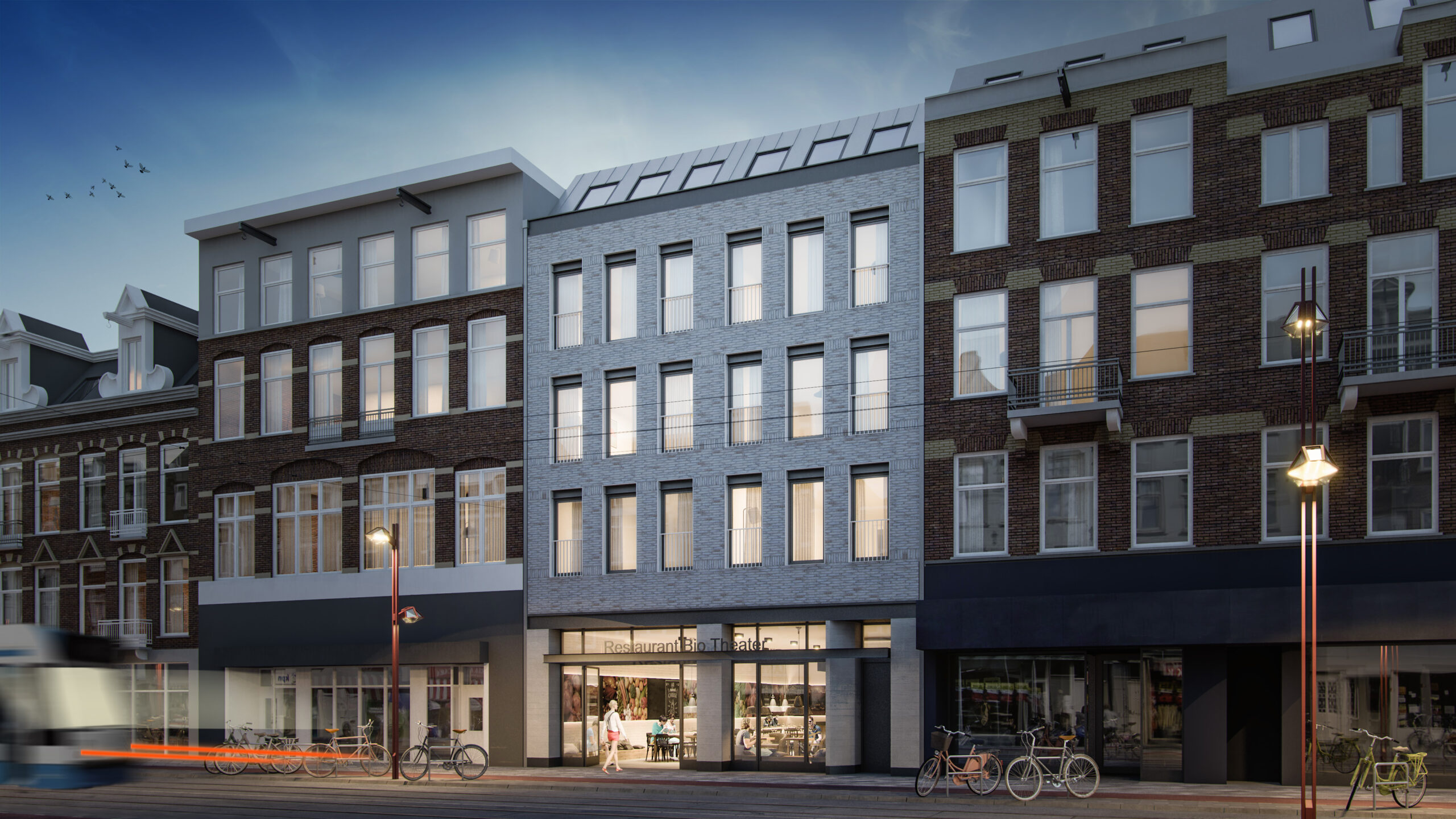 A study by BNLA Architecten indicated that a transformation would offer limited development opportunities. The decision was therefore made to construct a new building on this location. A partly residential building with 12 apartments, 6 studios and hospitality on the ground floor will be realized on the plot matching the classic streetscape and existing structures.
The new facade is constructed of white brick, as a reference to the typical white facade of the former cinema and the street's architecture.
A high-quality apartment complex is being built on the plot, consisting of 12 apartments, 6 studios and 350 m2 of food services in the plinth of the building.
Despite the tight frameworks of the plot and the zoning plan, BNLA Architecten has succeeded in making optimal use of the available space. Building volumes are created on both sides of a central courtyard. The apartments will be accessed via the light court, creating a lively inner area.
'Creating a lively inner area.'