Maassluisstraat in Amsterdam
"Start Smart Concept"
Type
96 smart lofts

Locatie
Maassluisstraat in Amsterdam

Status
Fase 1 & 2 delivered KW2 2019 / Fase 3 & 4 delivery 2022

BVO
GO total approx. 1600 m2

Adviseurs
Heule Makelaardij Bureau FraaiCooper ProjectrealisatieBLNA ArchitectenSchröder Interieurs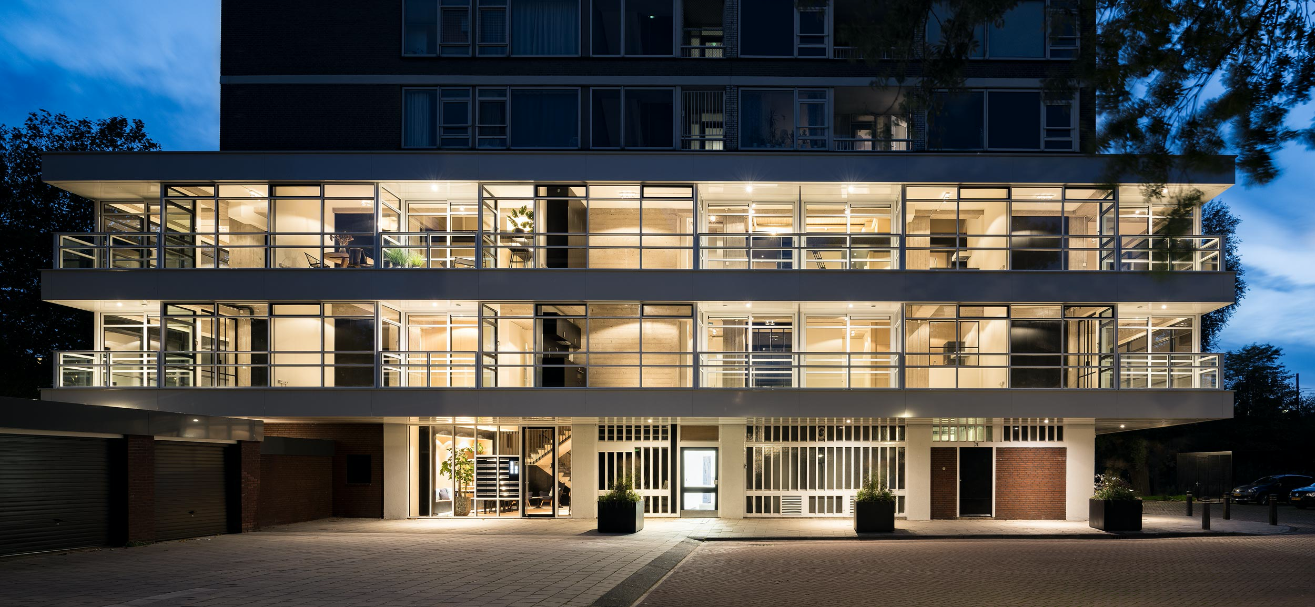 Nobillon Vastgoed has acquired 4 former office spaces, which are part of an ensemble of 4 apartment buildings. Phase 1 & 2 have now been completed and the 2 remaining office spaces will be delivered in the coming years.
This challenge for this specific project was changing the deed of division in consultation with the existing owners association. Nobillon Vastgoed has used this development for its Start Smart concept.
Start Smart offers the solution for the growing demand for compact city apartments for starters and Young Professionals in the Dutch market.
The apartments of less than 40 square metres are characterised by raw concrete, steel frames, luxury fitted kitchens and cupboards, underfloor heating and beautiful balconies.
Due to the smart design and efficient use of space, the apartments feel spacious and offer the contemporary city dweller an ideal mix of living and working. The sense of arrival in the lobby suggests that you are entering a five-star boutique hotel.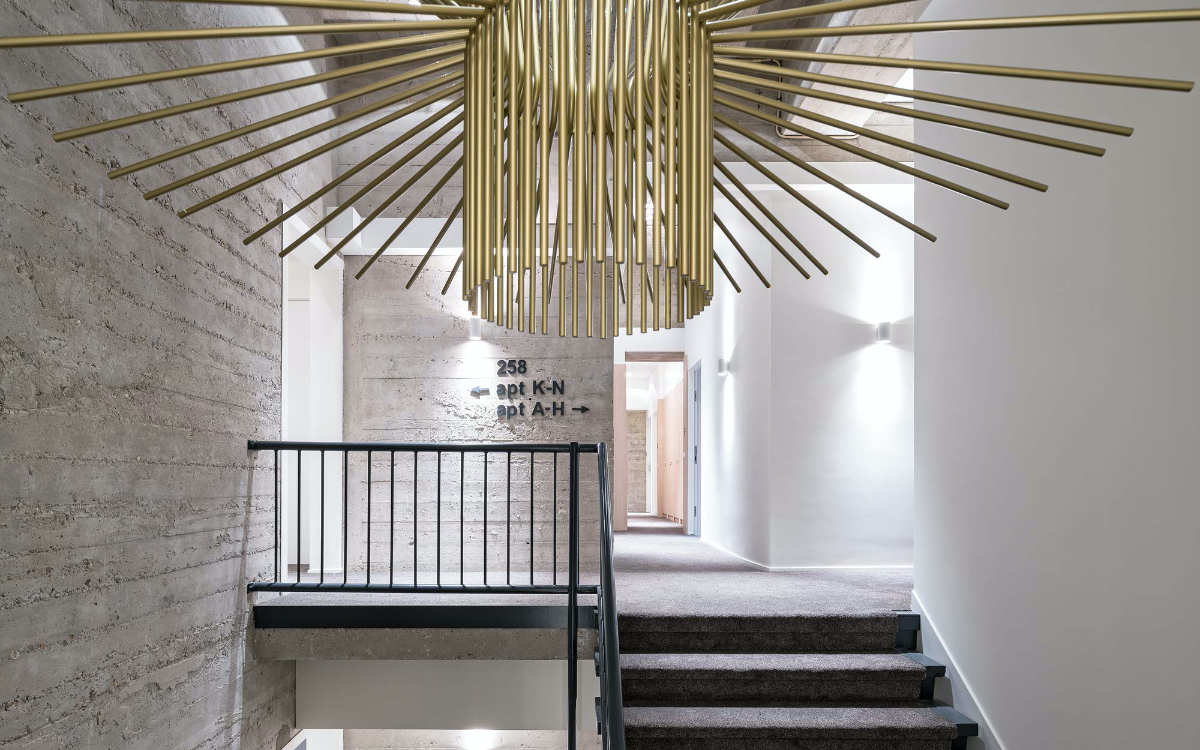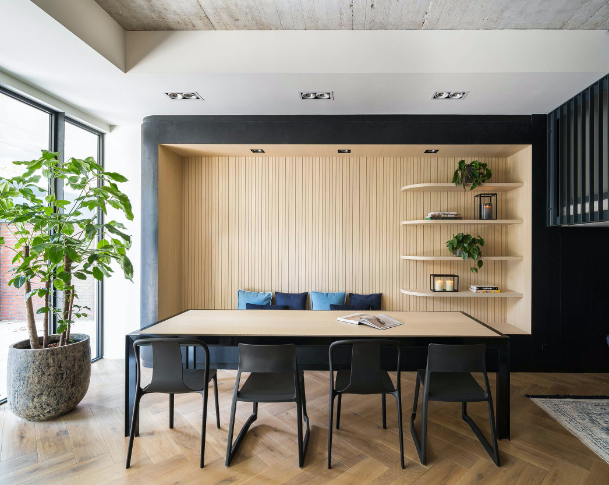 Start Smart concept
This ensemble is located in an area characteristic of Amsterdam's 1935 General Expansion Plan (AUP). The green and water-rich environment provides a pleasant urban context. In this traditional environment, Nobillon Vastgoed is transforming the former offices into contemporary loft homes. Partly due to the city's great popularity, rising prices and evolving living preferences of city dwellers, new housing concepts such as Start Smart are emerging. The lofts meet the huge demand for compact, high-quality and affordable apartments. This concept plugs into this in several dimensions.
With this compact housing product, Nobillon Vastgoed is proud to be able to contribute to a future-proof Amsterdam housing supply.
'Transformation offices to high-end smart lofts'