Jan Tooropstraat in Amsterdam
"Nieuwe Meester"
Type
66 apartments with parking spots

Locatie
Jan Tooropstraat in Amsterdam

Status
Completed

BVO
5.550 m2

Adviseurs
BNLA ArchitectenPeutzHuygenVan Rossum

Co developer
APF International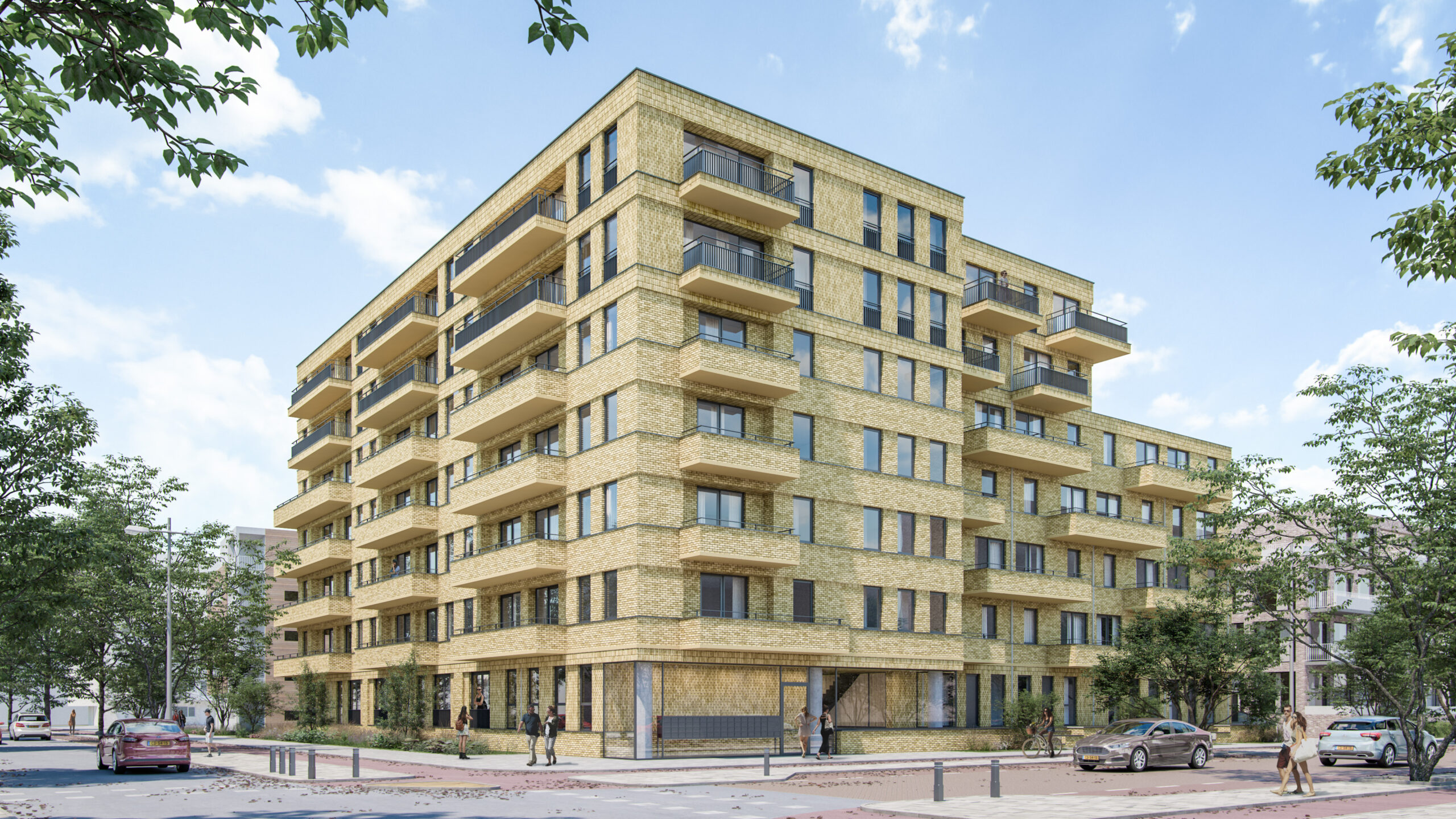 In 2017, together with APF International, the former FNV building was acquired, located at Jan Tooropstraat 1 in Amsterdam Nieuw-West, within the so-called Ring-Spoorzone.
This entire area has the attention of developers and will be transformed into a highly urban district for families in the near future.
The opportunities to develop a new part of Amsterdam have been taken up diligently. Together with BNLA Architecten and the Municipality of Amsterdam, Nobillon Vastgoed has come up with an inviting design, including a large open facade section that provides a connection with the renewed urban context.
The new apartment building with 66 apartments and 40 parking spaces has been realised at a former office location in the Jan Tooropstraat.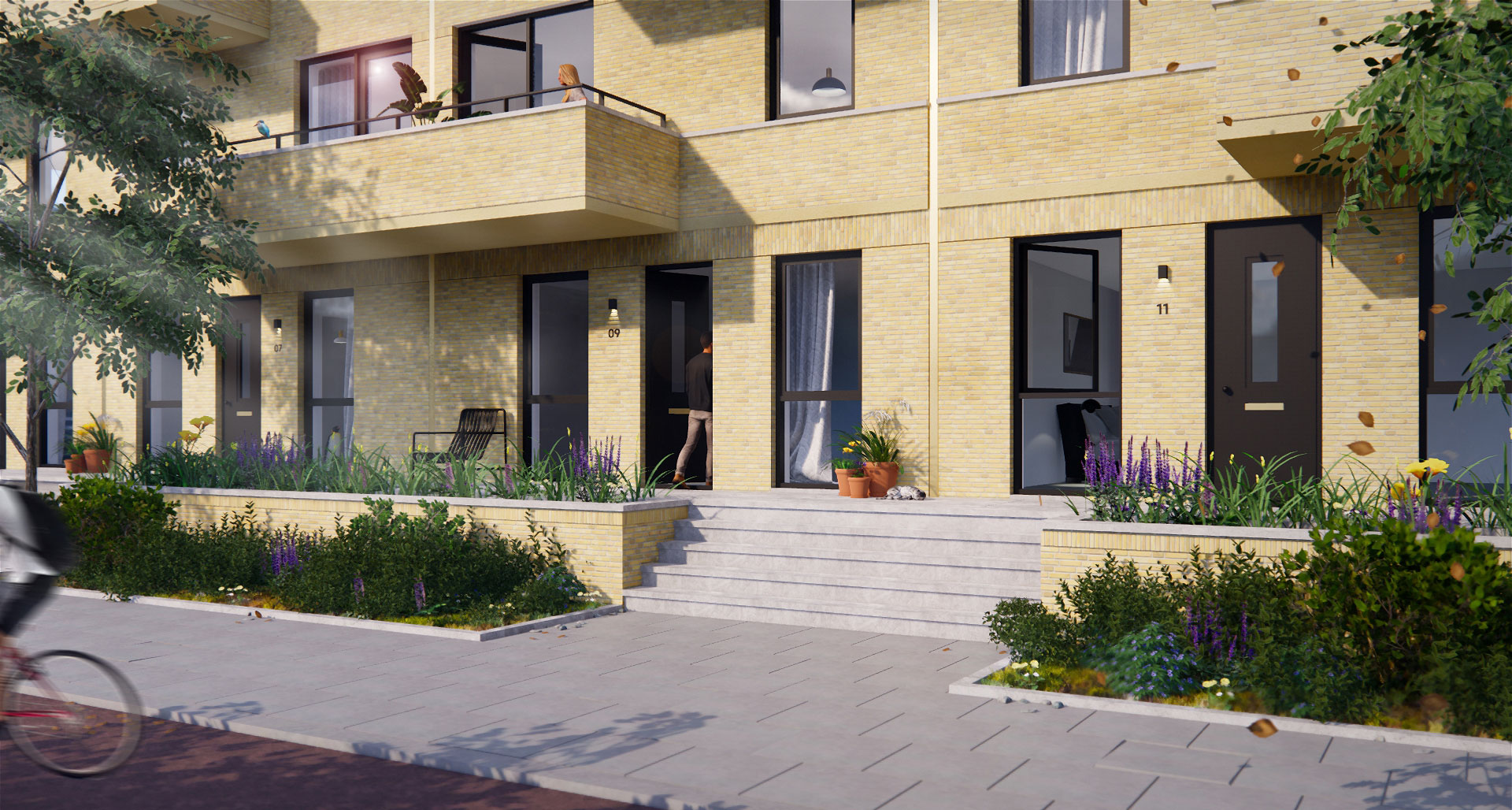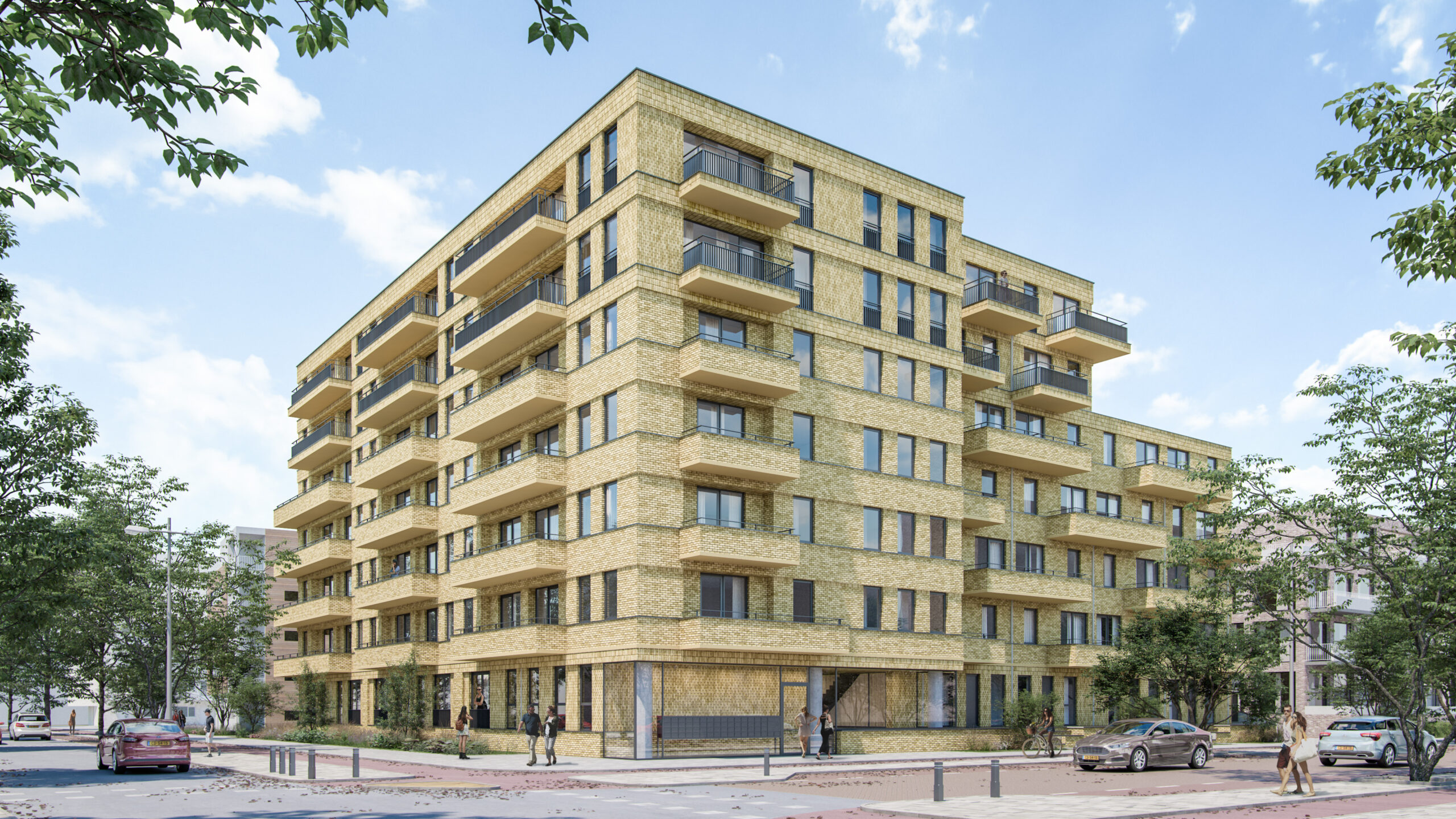 The building
The building has seven floors with mainly three-room apartments of 68m2 on average. Each apartment has a balcony or terrace. In addition, there is a collective courtyard and a semi-underground parking basement.
The building was realized by Friso Bouw, located in Sneek, The Netherlands. This project was completed in 2020. Amvest has included this property in their investment portfolio.
'New construction project former FNV building at Jan Tooropstraat, Amsterdam.'